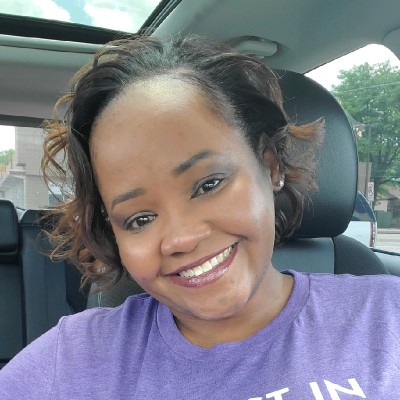 As a client of MultiMillionaire I can honestly say that Charles has really shown me how to view the big picture of mental, physical, and financial health. He has also helped me organize and prioritize my health with my financial goals and then create goals that will continue to manifest far beyond my expectations. The check-ins and continuous support are empowering. I continue to surprise myself in asking what would a MultiMillionaire Mentality Pro client do? This type of thinking helps me maintain my goals and stay on track.
Lee H. Briggs
Crew Dispatcher at Union Pacific Railroad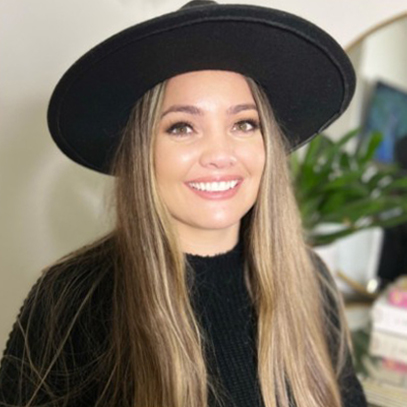 Receiving mentorship from Charles was an invaluable experience that I will carry with me forever. It's rare to come across a mentor who has the expertise, credibility, and compassion to meet everyone at whatever level they're at to help them with their unique goals. His methods are absolutely genius and it's evident that they work because of the success he continues to generate for himself and for others. I was left speechless during several points within our session because I had finally come to realize all of the potential avenues that were available to me from his advice. If it weren't for Charles, my business mentality and passion-driven mindset would have not shifted to the positive trajectory it's headed for today, which I have absolute confidence in and know that it is one that's filled with more purpose and abundance for myself and for others.
Shauna Hernandez
Digital Marketing Specialist, Astrologer, & Writer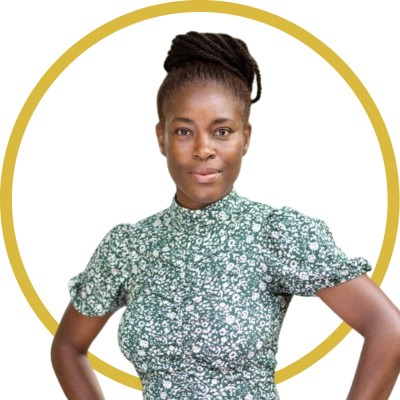 Meeting Charles in this first one-to-one session is definitely a highlight of the year. I feel uplifted, stimulated and empowered to progress in my business. I was overwhelmed with a thousand ideas, and Charles has helped me realize and unlock the potential of a single idea that turns out to represent most of my work. I have rarely met such a true listener and genuinely interested person before, in the world of consultants. I felt safe and welcomed to share what mattered to me, and I felt seen and understood in my state of mind and in what I wanted to achieve. Because Charles met me exactly where I was. This session has made me discover the right angle to take in such a way that simplifies things down to what is essential. I now have a clear directing line, and the actions to take are concise. The time has passed without me realizing it.
I feel very grateful and inspired, thank you so much, Charles.
If you need someone with a genuine interest in understanding who you are, where you are, what you have to offer, and then take you from there to identify what exactly you need to do in order to unlock your potential, I highly recommend reaching out to Charles.
Afi Sika Kuzeawu
Career Mentor, Certified Coach, Economist, & Creative Artist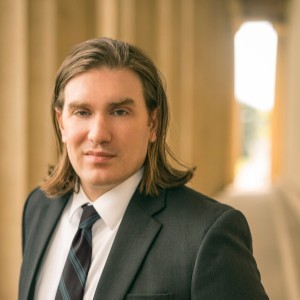 It is truly rare and extraordinary to meet somebody who possesses a genuine depth of expertise and authority over their subject matter domain. I had the pleasure of consulting with Charles and it was a moment in my life I will always remember. I don't often meet people who are simultaneously this insightful, articulate, and aware, but I think it is safe to say that Charles "took me to school". I'm grateful for the meeting, and still processing the lessons. I think sometimes as seasoned professionals we reach a certain level of progress and feel plateaued, but unless we are constantly surrounded by those at or above our level, we can forget how important it is to have somebody who has been in our shoes size us up and offer truly objective, expert, and actionable advice. The perspectives I've gained from Charles, those "aha" moments, are things I will be thinking about, taking action on, and integrating into my personal philosophy for years to come.
Daniel Ryan Reiff
Founder at SqueakWorks
Managing Partner at Reiff Valliant & Co.
Preface
What is your defined PURPOSE for wanting to become a MultiMillionaire?
Do you have the ABILITY to reach MultiMillionaire Status?
Have you considered your WELLNESS to maintain a positive MultiMillionaire Lifestyle?
What will you need to DRIVE you towards your MultiMillionaire Success?
How will you measure your PERFORMANCE to hold yourself accountable during your MultiMillionaire Journey?
Will you simultaneously give and receive SUPPORT among your MultiMillionaire Peers?
MultiMillionaire Mentality (coming in 2023) is a subscription-based e-Learning service that provides you with knowledge, tools, and resources to maximize the success of your MultiMillionaire Journey. Imagine how much time AND cost it would take for you to attend, watch, listen, and / or read every keynote, video, podcast, book, transcript, and all other media that has relevance to building your own MultiMillionaire Success. Each calendar month, MultiMillionaire Mentality will apply best practices from its vast internal library to publish content that will rapidly elevate you to MultiMillionaire Status.
MultiMillionaire Mentality Pro (available now) provides Twelve Recorded 90-minute Virtual One-on-One Sessions about MultiMillionaire Mentality with Charles "cp3o" Parks, III via Google Meet (additional Sessions can be purchased separately). Pro Subscribers also receive a Customized Set of Fillable PDF Workbooks based on their goals.
All subscriptions give access to content that is organized into the following six Domains:
Purpose
This Domain consists of the following Sub-Domain Topic Areas:
Self – Focuses on the exploration and development of your own purpose.
Primary Circle – Focuses on the exploration and development of your purpose for your loved ones and closest connections.
Secondary Circle – Focuses on the exploration and development of your purpose to all those outside of your Primary Circle.
Ability
This Domain consists of the assessment of your current Abilities, as well as the exploration and development of new Abilities in the following Sub-Domain Topic Areas:
Mental
Physical
Financial
Spiritual
Miscellaneous
Wellness
This Domain consists of the determination of the necessary course(s) of action to maintain and continuously improve your Abilities in the following Sub-Domain Topic Areas:
Mental
Physical
Financial
Spiritual
Miscellaneous
Drive
This Domain consists of the following Sub-Domain Topic Areas:
Preparation – Development of motivators and prerequisites to successfully complete goals / tasks.
Execution – Implementation of motivators, prerequisites, and other Domain functions to successfully complete goals / tasks.
Completion – Documentation / recording and organization of all observations after the successful completion of goals / tasks.
Performance
This Domain consists of the following Sub-Domain Topic Areas:
Dimensions – Organized Development of Categories for Performance measurements.
Metrics – Determination of what will be measured within each Dimension.
Scalars – Determination of how each metric will be measured.
Reflection – Analysis of Performance over time.
Continuous Improvement – Implementation of activities and processes to continuously improve Performance and other Domain functions.
Support
This Domain consists of the following Sub-Domain Topic Areas:
Recurrent Giving – Opportunities where you are giving support to others on a consistent basis.
Recurrent Receiving – Opportunities where you are receiving support from others on a consistent basis.
Non-Recurrent Giving – Opportunities where you give support to others as needed.
Non-Recurrent Receiving – Opportunities where you receive support from others as needed.